Custom Services
Antibody Engineering
From antibody design to the development of detection kits, our 20-year experience and know-how in antibody engineering allows us to provide you with a very wide range of services of high quality in immunotechnology. We are able to meet requirements of increasingly complex nature, and strive to answer to any challenging need. Our scientific staff is always available to bring you relevant advice whatever the characteristics of your project. See all our services in antibody engineering.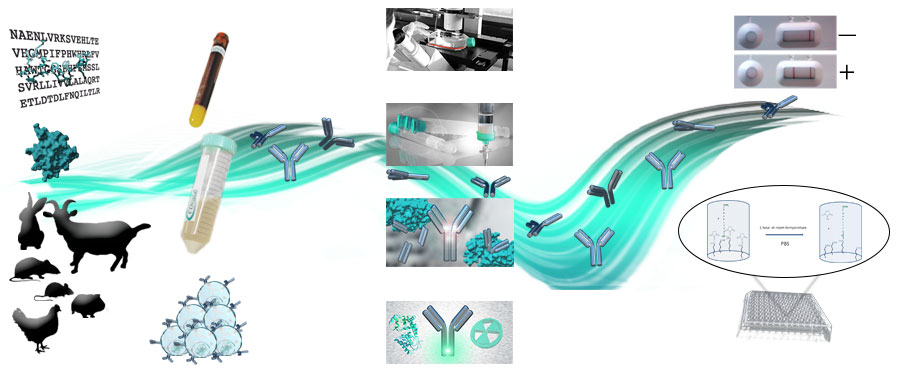 Services Packs
"Standard" or "All inclusive" polyclonal antibody, monoclonal antibody, discover our service packs for the development of antibodies that best suit your needs. See all our service packs.

Peptide Synthesis
As expert in peptide engineering for the development of specific antibodies, we also provide you with one of the most flexible service of peptide synthesis. See our peptide synthesis service.
Newsletter
Receive news, promotions and offers in your e-mail box