DNA 

IMMUNIZATION

 
 
From

 the gene to antibody

DNA immunization permits in vivo antigen production by avoiding all protein production steps and offer better results with hydrophobic proteins. The antigen is displayed on its natural conformation with all post translational modifications and the quality is significantly improved compared to bacterial or yeast production. The DNA immunization is a powerful alternative leading decrease the project duration and increase the project chance of success to obtain a highly specific conformational antibody.

  

 

 

---
 
Protocol

 overview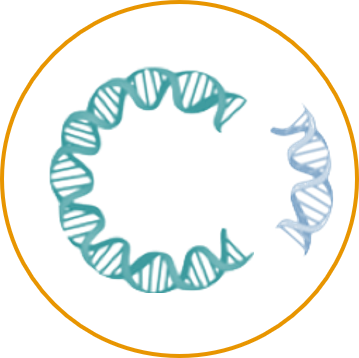 GENE CLONING
Extraction from custom plasmid or de novo synthesis from nucleic sequence.Proprietary plasmid optimized for in vivo DNA vectorization.
IMMUNIZATION
8 mice exclusive 63-day protocol Immunoreactivity comparison over time.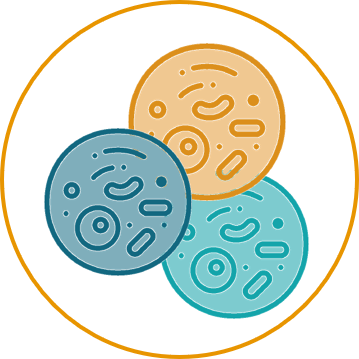 HYBRYDOMA GENERATION
Fusion of spleen cells with myeloma cell line.
ELISA tests on growing cell hybridomas to confirm positive hybridomas stability.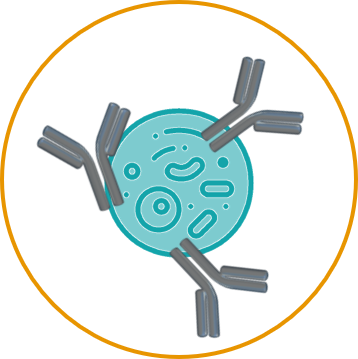 HYBRIDOMA SELECTION
Cell seeding by limiting dilution.
ELISA tests to confirm positive clones and antibody production stability.
Complete isotyping and freezing.
---
 
Detailed

 protocol
Gene Cloning
The first step of the development procedure consists in the plasmid preparation. The plasmid can be designed , synthetized and cloned by our services or directly sent by the customer.
The target sequences is then integrated into Covalab's proprietary vector optimized for in vivo DNA vectorization
Animal Immunization
The animals are transfected with the plasmid. The protein over-expression leads to an immune response. Test bleeds are assayed according to a detection method developed specifically for the project to adapt the protocol if necessary. In case of low immune response, additional injections and/or bleeds can be performed.
Hybridoma Generation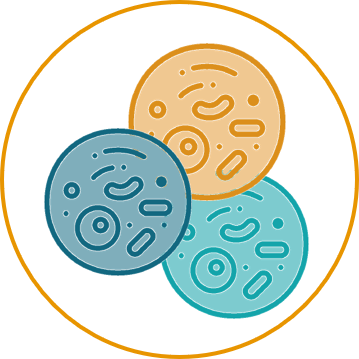 After having selected the most suitable animal according to both our ELISA tests and the customer results,  the extraction of its immunoglobulin-secreting lymphocytes were proceeded. The cells are subsequently screened to isolate single cells secreting monoclonal antibodies.
Hybridoma Selection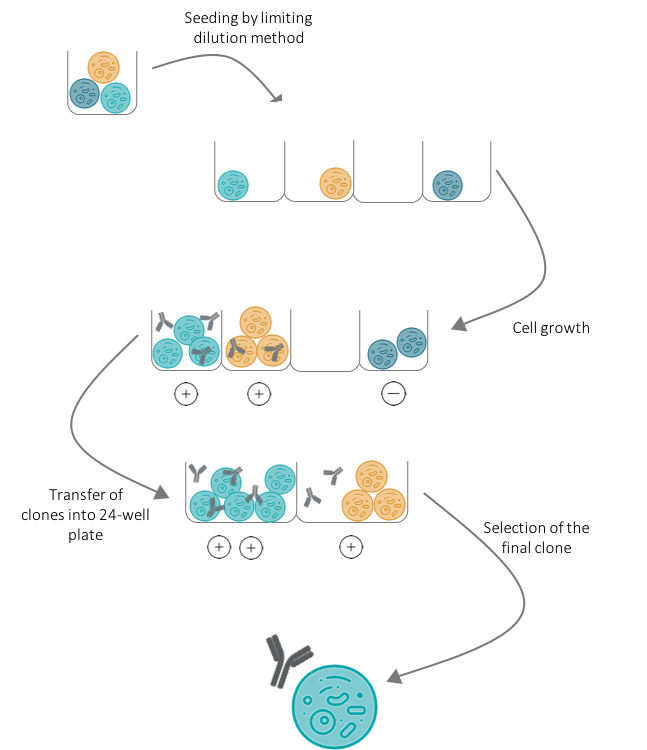 The final step of the development procedure consists in seeding the previously selected hybridomas using the limiting dilution method, in order to isolate the clones from each other. ELISA tests are then performed to identify the clones which produce the expected antibodies in a stable manner, before a complete characterization of the clone you choose.
 
Brochure