LAST NEWS
MEDICA: From November 17 to 18, 2021

Modern medical technology can improve the quality of life or reduce health costs through better therapies. The world's leading trade fair MEDICA annually presents an overview of the innovation potential of the medical technology industry. In addition to the exhibition, MEDICA offers numerous forums, conferences and special events. For more than 40 years, MEDICA has been the unmissable historical event in the health sector, each year it brings together decision-makers and global players in the sector.
Covalab participated in Medica, the major meeting for medical device players in Europe, which is held each year in Düsseldorf, with nearly 5,600 exhibitors from 68 countries and more than 121,000 visitors from 176 countries.
5th Immunotherapies & Innovation for Infectious Diseases Congress (I4ID): From November 15 to 16, 2021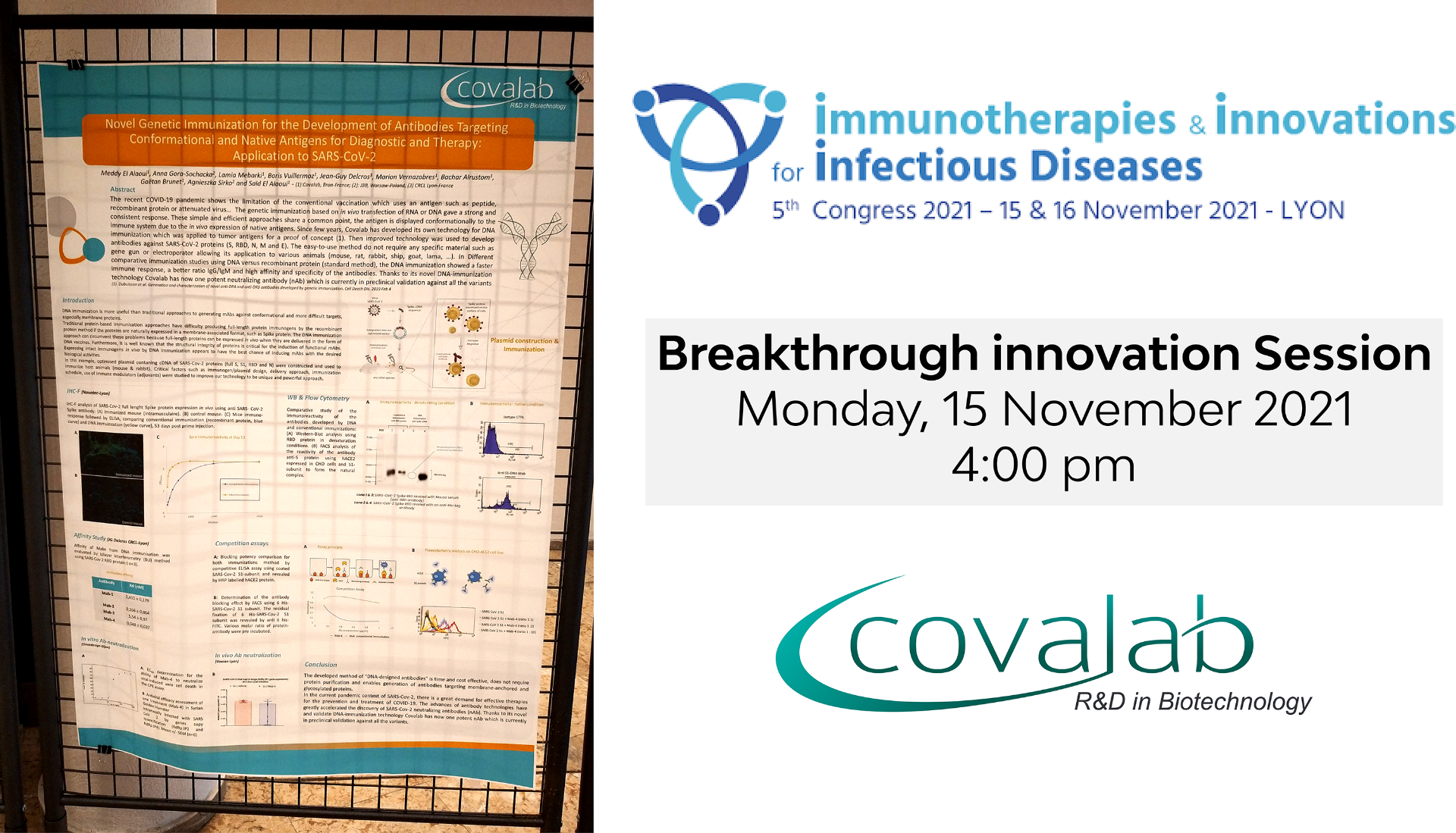 The purpose of this two-day congress is to foster interactions between pharmaceutical industries, research labs, service providers, technology developers, and clinicians, thereby contributing to the development of innovative strategies against infectious diseases in a multidisciplinary approach.
Our CSO, Meddy EL ALAOUI, present our poster explaining our novel genetic Immunization for the Development of Antibodies Targeting Conformational and Native Antigens for Diagnostic and Therapy.
Webinar: Establishing an Expert Network for Your Radiopharmaceutical Drug Development Program: Friday, November 05, 2021

The DRIVE™-Molecular RadioTherapy (MRT) offer is based on the complementary knowledge and know-how of each partner (Covalab, CheMatech, Oncodesign and ABX-CRO) representing an experienced and innovative network in nuclear medicine. The four companies have built a joint value proposition in which the generation of radiolabeled biological vectors, chelator production, design of the bioconjugated lead, preclinical proof of concept and the design of the regulatory and clinical package are managed effectively and efficiently under one roof.
This webinar will explore their key expertise with a focus on innovations from each partner, as follows:
Covalab — development and production of custom antibodies, antibody fragments and site-specific conjugation 
CheMatech — custom design, synthesis and GMP production of chelators 
Oncodesign — target identification and generation of preclinical radiopharmaceutical drug candidates: Starts with early lead optimization with optimal chelating agents and radiolabeling with alpha or beta isotopes Includes imaging biodistribution and efficacy studies in its large collection of preclinical in vitro and in vivo models 
ABX-CRO — IMP radiochemistry development; dosimetry and regulatory preclinical package; clinical project management; data management and biostatistics; and integrated clinical and imaging study design
6th Bioproduction congress: From September 30 to October 1, 2021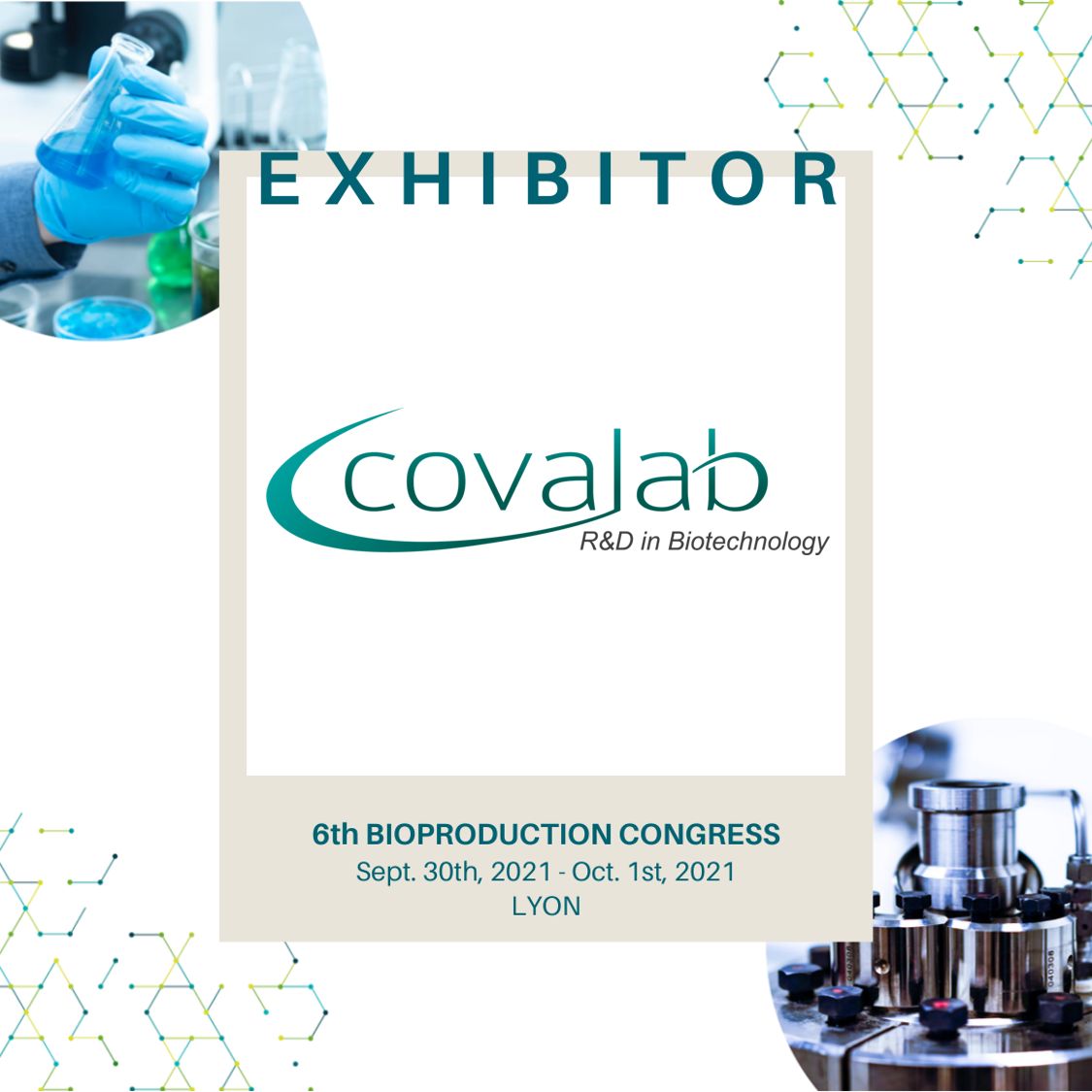 This event will bring together experts from companies (big pharmas, SME and Startups) and laboratories developing therapeutic candidates as well as leading bioproduction professionals to accelerate therapeutics drugs such as mAbs, vaccines, cell therapy and novel products into commercial manufacturing.
Covalab will participate to present its new Bioproduction services and methods for the development of diagnostic and therapeutic antibodies.
2nd Biotech & Pharma Partnering Conference: From September 27 to 30, 2021
The second year in a row, the Biotech & Pharma Partnering Conference, which has been held in Osaka in the past, will be held online as a virtual event!
Covalab will participate in the second conference The European Biotech & Pharma Virtual Partnering Conference 2021. An opportunity to meet new partners from all over the world in our field of biotech industry and thus to undertake new challenges together.
11th EuroMabNet Meeting (online version): From September 17 to 18, 2021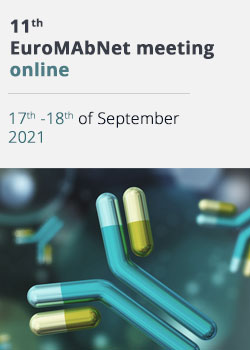 European Monoclonal Antibodies Network (EuroMabNet ) represents the first European network of laboratories linked to academic institutions each with an internationally recognized reputation in the production and use of validated antibodies.
Covalab was represented by its director Dr Saïd EL ALAOUI, who had the honor of presenting our ADC development , the CovlsoLink : "CovIsoLink, a new enzymatic conjugation for the development of innovative AntibodyDrug Conjugates (ADC)".
3rd London Stem Cell Network Annual Sympsium: 1st December 2020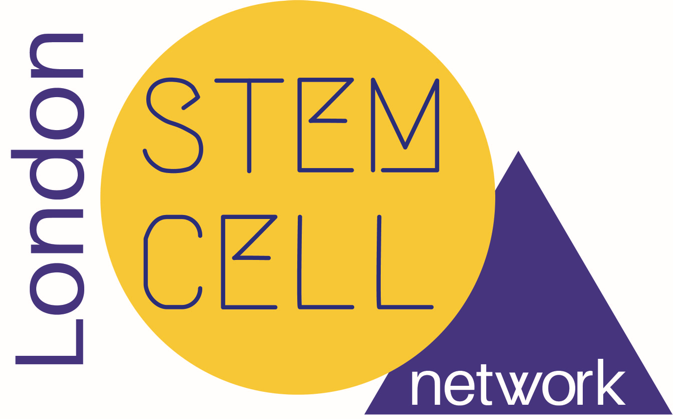 Once again this year, Covalab is proud to be a partner of the third annual symposium to be held on December 1 at the Francis Crick Institute.
The London Stem Cell Network is a platform for all London research groups working in the region at all London universities and institutes. The aim of this event is to highlight the wide range of stem cell research and to facilitate interdisciplinary collaboration between universities and institutes in London.
World ADC London: March 2-5 2020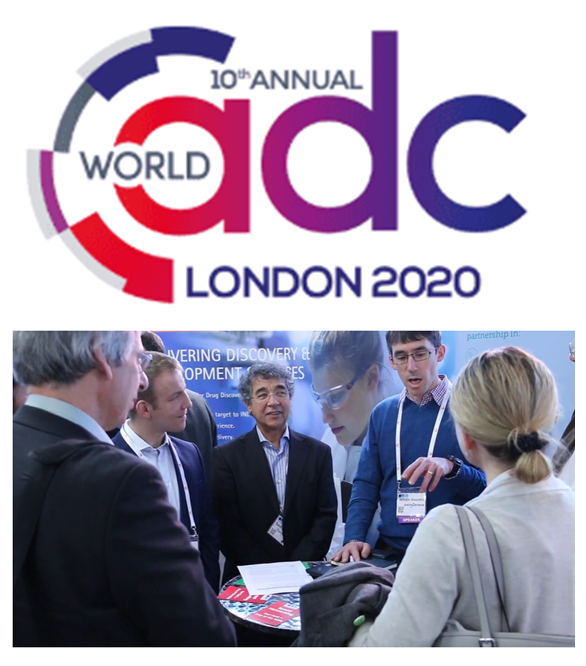 World ADC London prides itself in being the industry-leading conference to help forward thinking researchers from the pharmaceutical, biotech and academic community advance the development of antibody-drug conjugates. This year, Covalab was represented by its director Dr Saïd EL ALAOUI.
IBG External Seminar: January 15 2020
Our scientific director Dr Said EL ALAOUI came to present his research on Transglutaminase at the Izmir Biomedicine and Genome Center (Turkey). During the last few years ADCs have become one of the most active and very promising therapeutic weapons. The current approuved ADCs are generated by traditional chemical conjugations ans exist as heterogeneous mixture which negatively impact their efficacy, stability and pharmokinetics. Consequently, a new coupling strategies emerged with a particular focus on site specific conjugaison.
BioJapan 2019: October 14-16 2019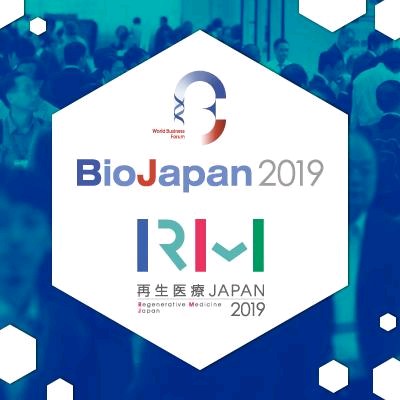 Let's meet up at BioJapan 2019, the Asia's Premier Partnering Event for the Global Biotechnology Industry.
2nd London stem cell network symposium: April 30, 2019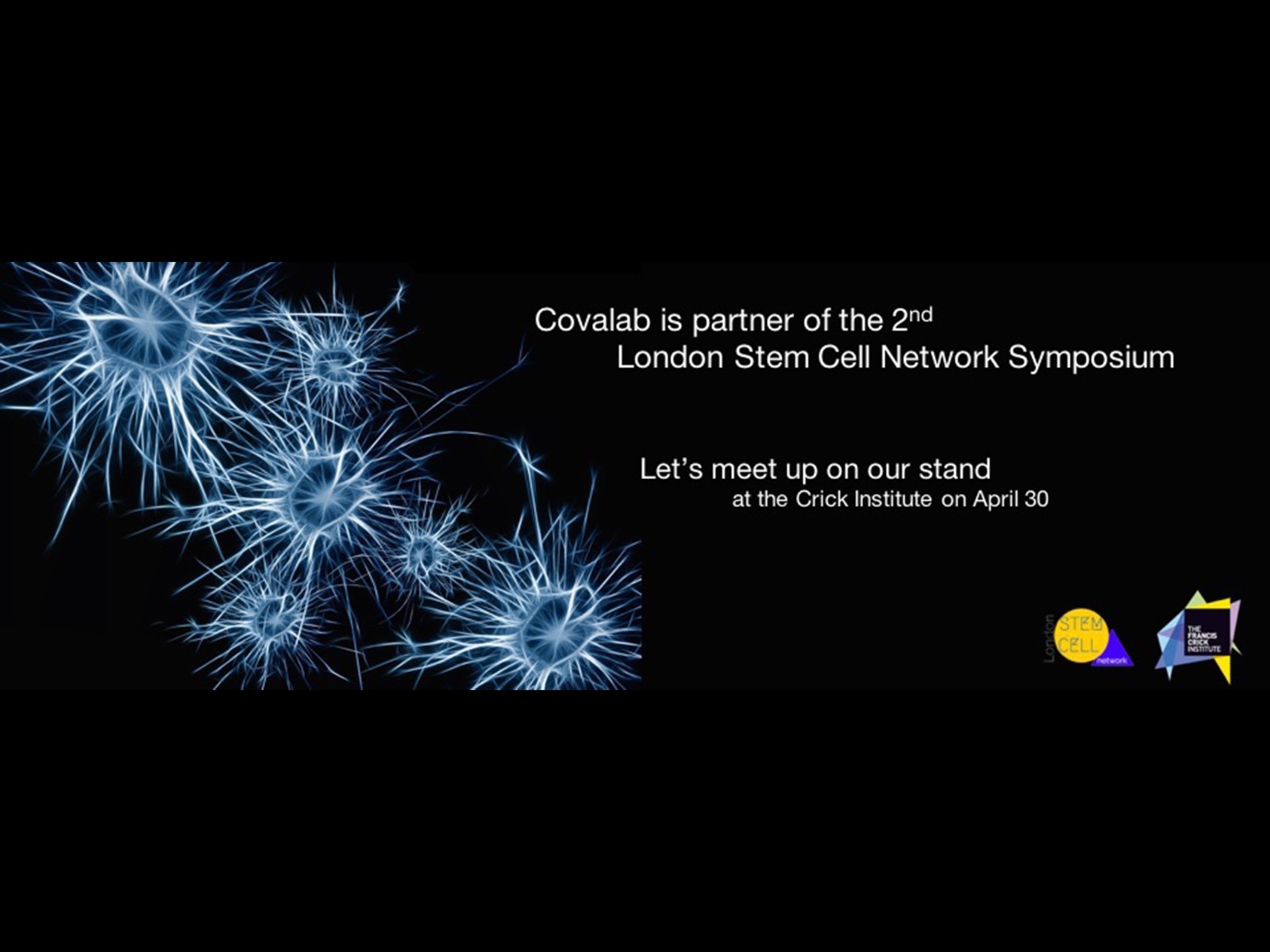 The London Stem Cell Network is a platform for all London research groups working in the area across all London Universities and Institutes. The purpose of this event is to highlight the wide breadth of stem cell research and facilitate interdisciplinary collaboration across London Universities and Institutes.This year Covalab is proud to be a partner of the second annual symposium that will be held on the 30th April at the Francis Crick Institute.A this occasion we will have a stand, let's meet up there! 
Building the cell: September 26-27 2018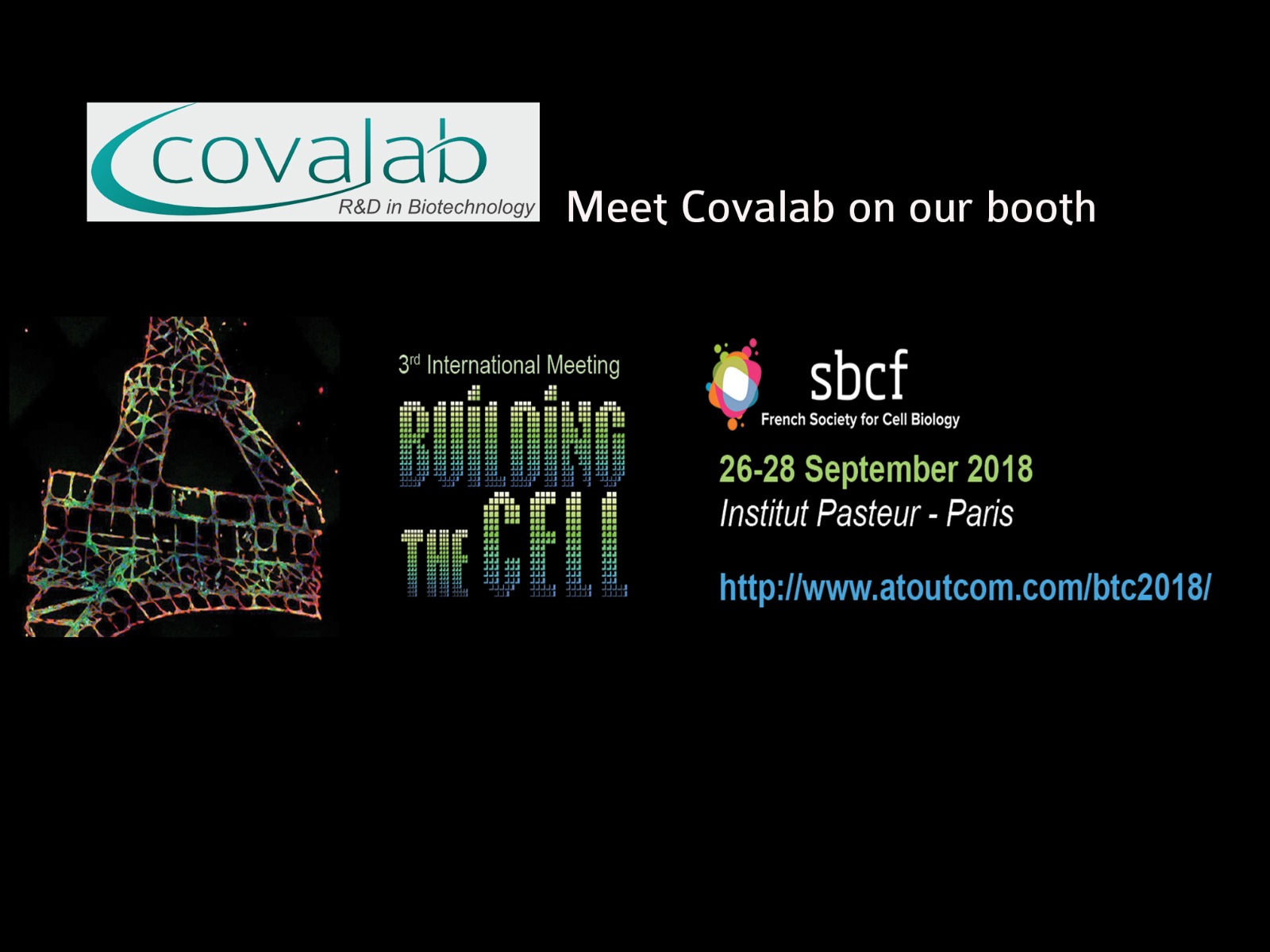 The 3rd International Meeting Building the cell will be held in Paris at the Pasteur Institute. It is organized by the French Society for Cell Biology. The next frontier in cell biology is to implement multidisciplinary approaches to question various aspects of life in a dynamic and quantitative manner. From synthetic biology to multi-cellular development, this meeting will bring together the best experts in these multi-disciplinary approaches, to share their latest data and models. Time will be devoted for debate to generate new ideas and new concepts. 
Transglutaminases in Medicine - Debrecen University: August 3rd-6th 2017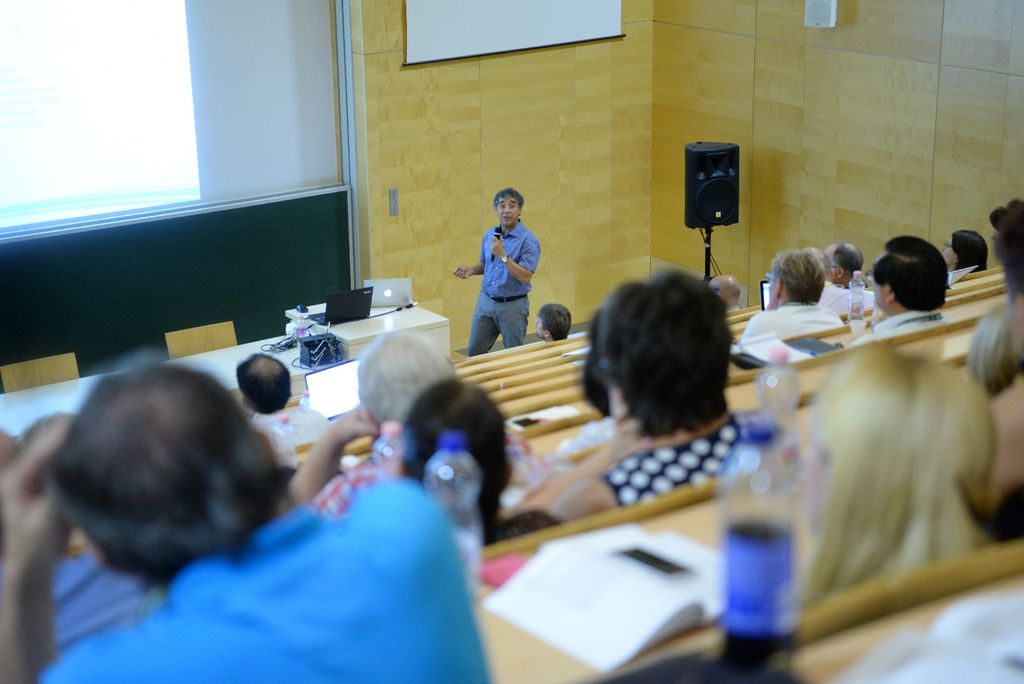 During the last few years Transglutaminase research has reached a new phase of development contributing to better understanding the pathomechanisms of a broad range of diseases as well as resulting novel diagnostic possibilities and specific therapeutic strategies. In this symposium the scientific program has covered Transglutaminases as significant players and targets in medicine including hemostasis disoders, cancer, neurological dysfunctions and neurodegeneration, infection and inflammation, fibrosis, celiac disease and skin disorders. The scientists at Covalab have been involved in the field of Transglutaminases since 1987 and are recognized by the scientific community as the main contributors. Indeed Covalab's researchers have published several publications, organized 3 international conferences, filed 2 patents and developed several innovative products.