CATALOGUES
You can download our documentation to learn more about the products and custom services we offer.
Signalling pathways and research areas catalogues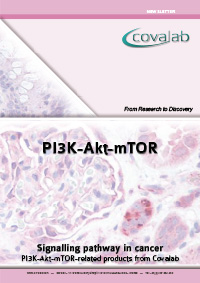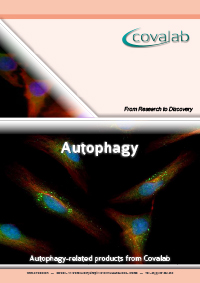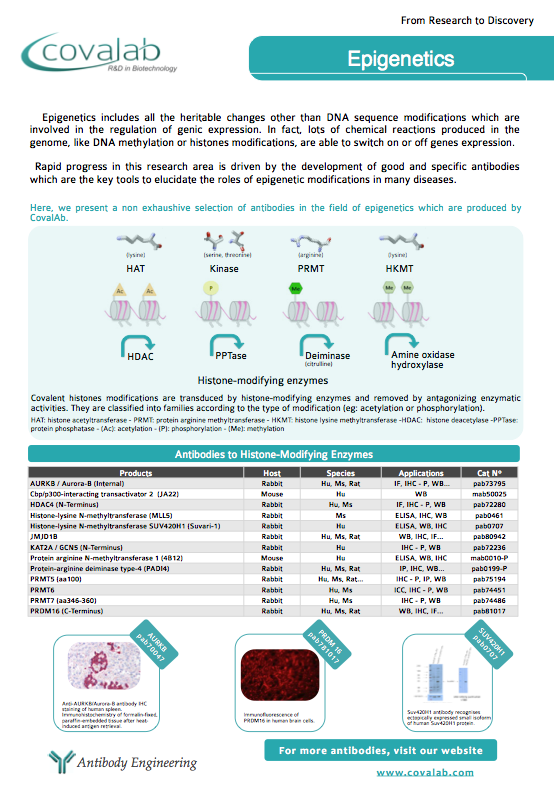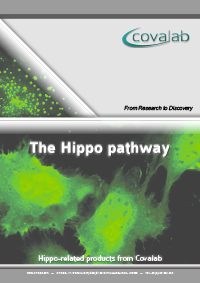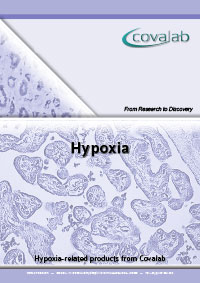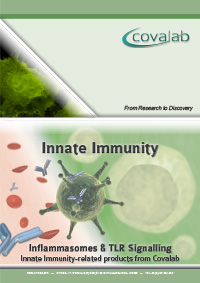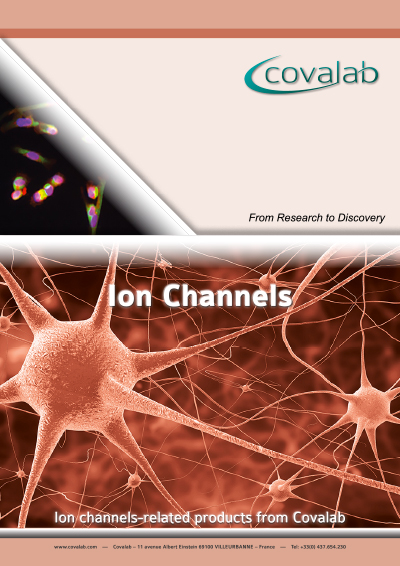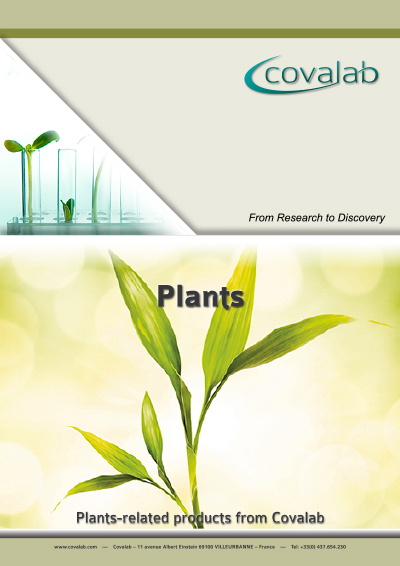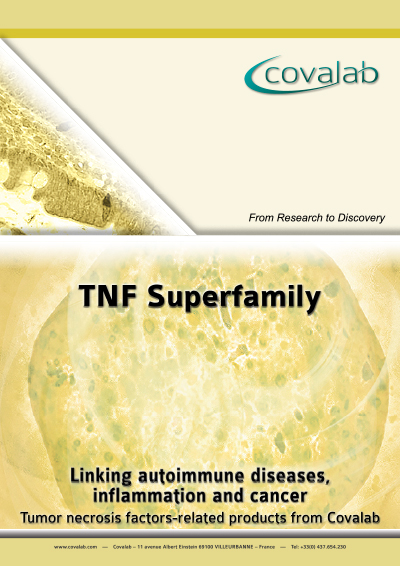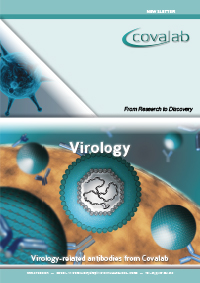 Services
Products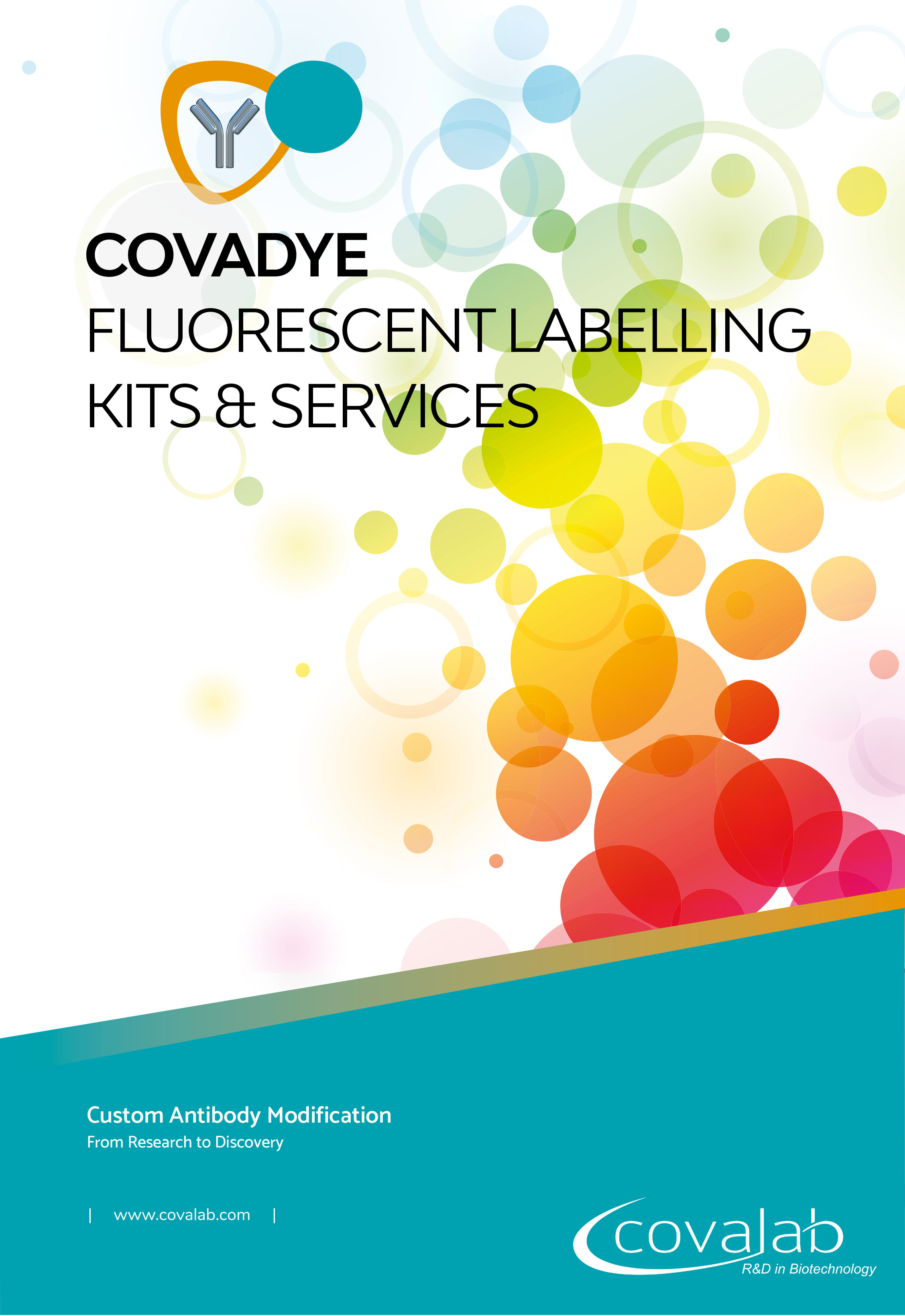 NEW!

 CovaDye fluorescent labelling kits & services

A new range of labelling kits and services: CovaDye labelling kits offer an easy and efficient method for the fluorescent conjugation of your antibody or molecule with a ready-to-use protocol. Whereas, custom CovaDye fluorescent labelling is the choice of an ultra-personalized service with a full range of wavelength that includes technical support advice from expert.

Download our CovaDye fluorescent labelling kits & services leaflet.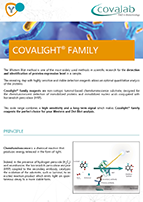 NEW!

 Covalight® Family 

Covalight® is a powerful and stable enhanced chemiluminescence reagent including a strong oxidant and a proprietary enhancer to produce a intense light emission that can last up to several hours…

Download our Covalight® leaflet.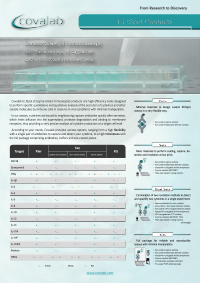 ELISA / ELISpot / Fluorospot Kits
Perform specific quantitative and qualitative analyses of cytokine (or other soluble molecule) expression in close-to-in vivo conditions. From a single pair of antibodies to a complete pack with buffers and controls, you will find…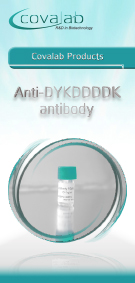 Anti-DYKDDDDK epitope antibodies
Our anti-DYKDDDDK epitope antibodies (clone FG4R and clone L5) have a very low background as well as a high sensitivity and specificity for FLAG®-tagged proteins when compared to the standard M2 clone.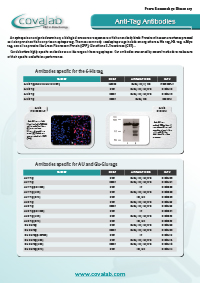 Anti-tag antibodies
Recombinant proteins are often engineered to be fused with a tag epitope such as polyhistidine tag, HA-tag, c-Myc tag. Antbodies have been raised against these specific epitopes and tested to work in most of common applications.
Download our Anti-tag antibodies leaflet.
Model Organisms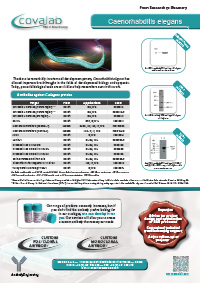 Caenorhabditis elegans
Thanks to its remarkably invariant cell development pattern, Caenorhabditis elegans has allowed important breakthroughs in the fields of developmental biology and apoptosis…
Download our C. elegans-related leaflet.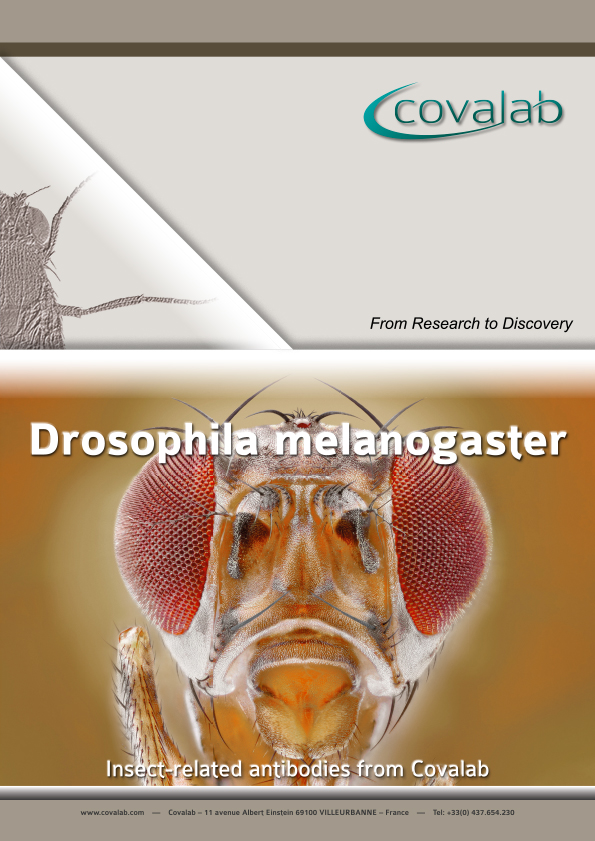 Drosophila melanogaster
Drosophila melanogaster (the so-called fruit fly) has been a popular model organism in scientific research for over a century, especially in genetics and developmental biology…
Download our D. melanogaster-related leaflet.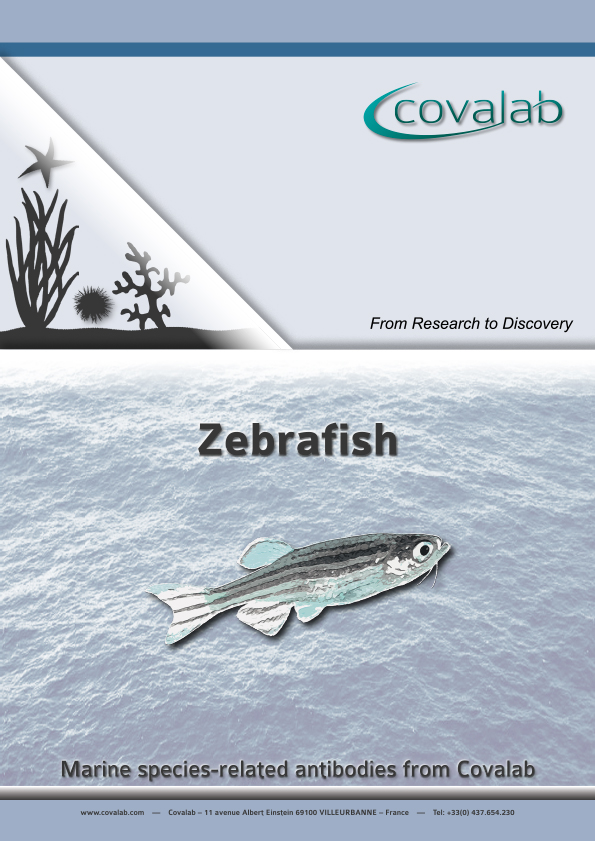 Danio rerio (Zebrafish)
The zebrafish is a widely-used vertebrate model organism in scientific research, for the high similarity between human and fish signaling pathways make work on this particular species very interesting, especially in developmental biology and…
Download our Zebrafish-related brochure.