Service Packs - Customise your project
Why develop your antibody with Covalab?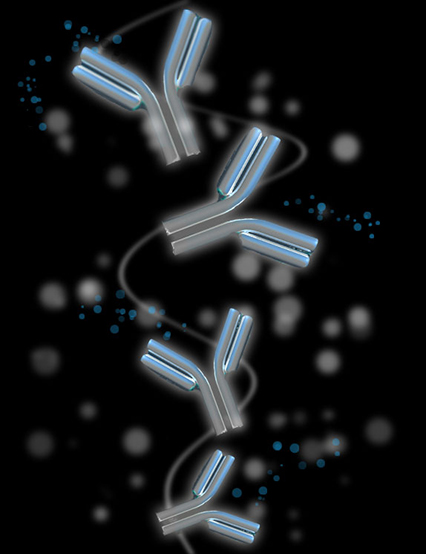 Because our scientific staff has been engineering antibodies since the late 80's and is nowadays able to face every challenging project by combining dozens of years of experience and up-to-date technologies.
Because our know-how, expertise and commitment to science is our added value and you can be sure that we combine all our efforts to make your project come true.
Because we carry out strict in-house procedures to ensure you are kept informed about the progress of your project.
Because our scientists are at your disposal and offer relevant advice on your project at any time to help you make the right decision.
Because even after we have delivered your antibodies, you are still welcome to contact us for on-going technical support.
All you need to do is think about the immunogen and we will produce the antibody for you, saving time and resources.
Trust us to develop your antibody
Polyclonal
During the immune reaction, antigen-processing cells activate quiescent B-cells into plasmocytes to secrete immunoglobulins directed against that antigen. Each plasmocyte produces immunoglobulins that are specific for one epitope of a given antigen. Polyclonal antibodies are composed of a mix of immunoglobulins secreted by multiple plasmocytes clones, and thus recognise multiple epitopes on one antigen.
Monoclonal
From the multiple plasmocytes clones involved in the immune reaction, each one can be isolated from the others by common cell culture techniques. Once isolated, this cell and its descendants produce identical immunoglobulins of the same subtype. These immunoglobulins are then called monoclonal antibodies, and share the same affinity and specificity for one single epitope of the desired antigen.
If you have difficulties choosing between polyclonal or monoclonal, you can browse our Polyclonal Vs. Monoclonal section.
Newsletter
Receive news, promotions and offers in your e-mail box