Prepare your project
Starting an antibody development project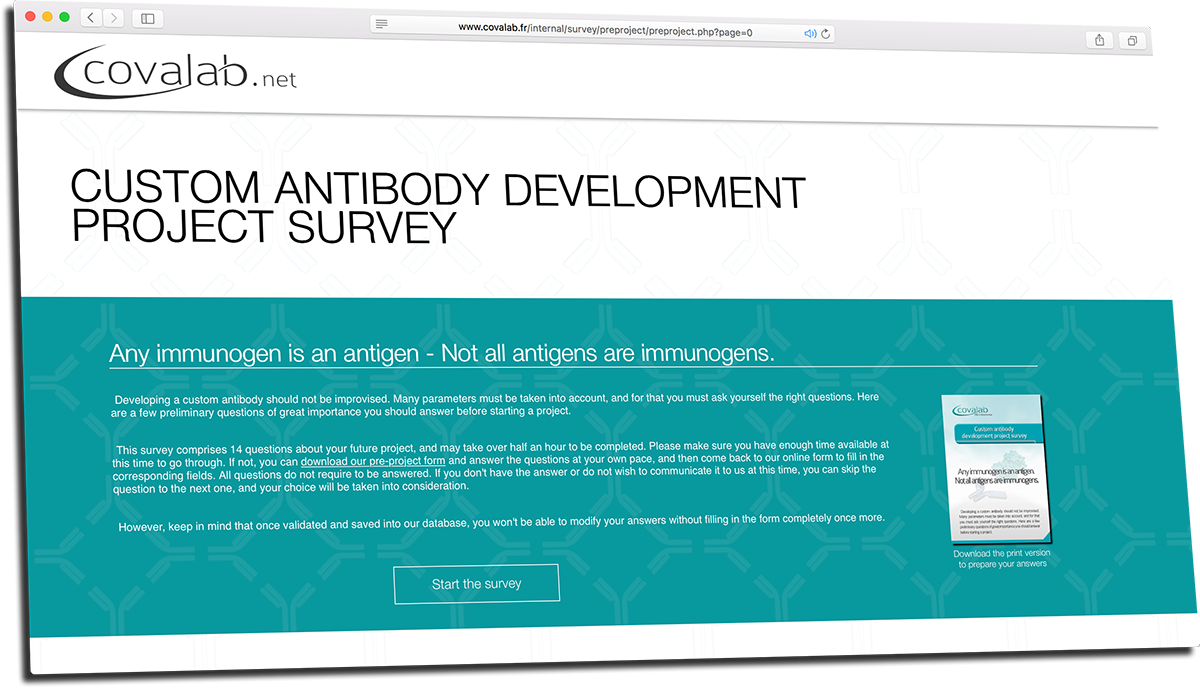 Developing a custom antibody should not be improvised and must be prepared carefully. Many parameters are to be taken into account, and for that you must ask yourself the right questions. To help you, we prepared a few preliminary questions of great importance you should answer before starting a project.
This survey comprises 14 questions about your future project, and may take over half an hour to be completed. Please make sure you have enough time available at this time to go through. If not, you can download our pre-project form using the link below and answer the questions at your own pace, and then come back to our online form to fill in the corresponding fields.
Download our guide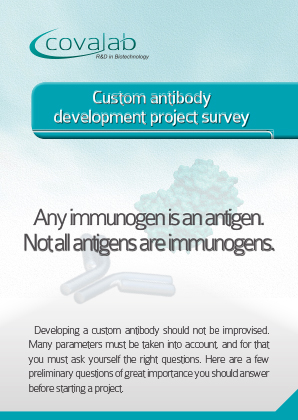 Click here to download the printable version of our guide.
Newsletter
Receive news, promotions and offers in your e-mail box