Customised microtitre plate activation
Plate coating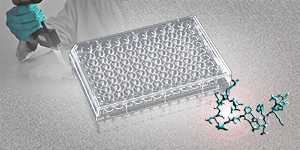 Since 1995, we have developed and manufactured numerous immunoassays. Our scientific staff masters all the steps of the development of such assays and particularly the chemistry involved in plate coating. Our expertise allowed us to develop commercially available functionalised plates for antigen and peptide coating (Covabtest). We also offer custom services for coating of multiple biomolecules on plates including antibodies, peptides, proteins as well as all kinds of molecules of interest.
We deliver activated plates (Covabtest plates) for antibodies or proteins coupling:
Adsorption of haptens on conventional microtitre plate is often unsuccessful. To overcome this problem we developed the Covabtest plates, a 96-well microtitre plate functionalised with either amino (cat#: opr0004), carboxyl (cat#: opr0005) or succinimidylic ester groups (cat#: opr0006). These plates are able to covalently immobilise peptides or other haptens containing carboxyl (Hapten-COOH) or amino groups (Hapten-NH2).
For example, Covabtest NHS (cat#: opr0006) is particulary useful to couple peptides via their N-terminus (see figure)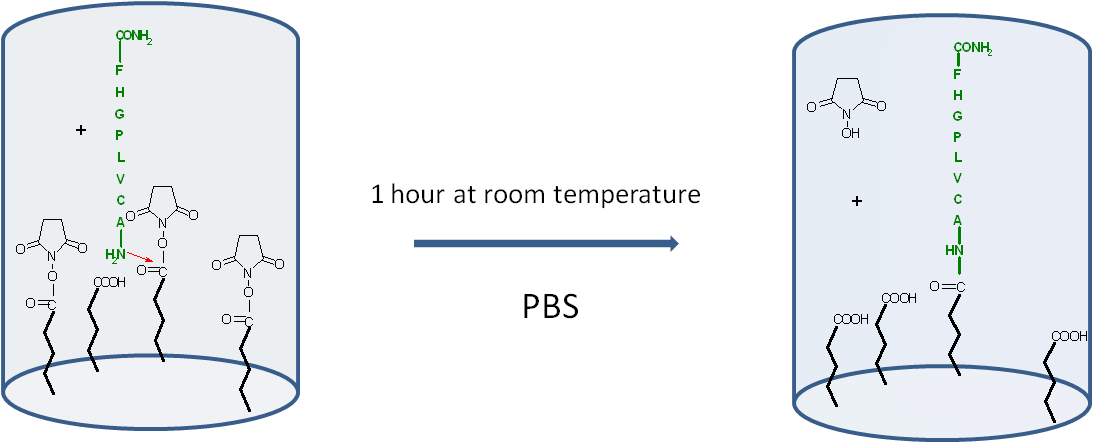 Functionalised well
Newsletter
Receive news, promotions and offers in your e-mail box